Solar Batteries
A Solar battery allows you to free yourself from energy retailers while contributing to a greener future. We can help you choose the right solar battery for your system.
Get a quote now
Solar batteries store your excess energy
Solar batteries store the excess energy generated by your solar panels. You can draw from this energy source when required and truly gain independence from energy retailers.
Installing solar batteries, like LG Chem or a Tesla Powerwall with your solar system enables you to access free, renewable energy and some systems offer blackout protection.
Solar Battery Overview
Advancements in technology combined with government rebates are making the choice easy when it comes to lithium ion solar batteries. The team at Sky Energy can answer all your questions for new installs or adding a battery to an existing install.
We can provide information for those looking to switch to off grid lithium batteries in Australia. You can also read more about solar batteries here.
Sky Energy sells two main types of batteries for storing solar energy: Lithium-ion for off-grid and residential systems and super-capacitor for commercial and industrial applications. Choosing the right battery depends on ambient temperatures, the available space, how you plan on using the power and also the type of solar panels and solar inverter.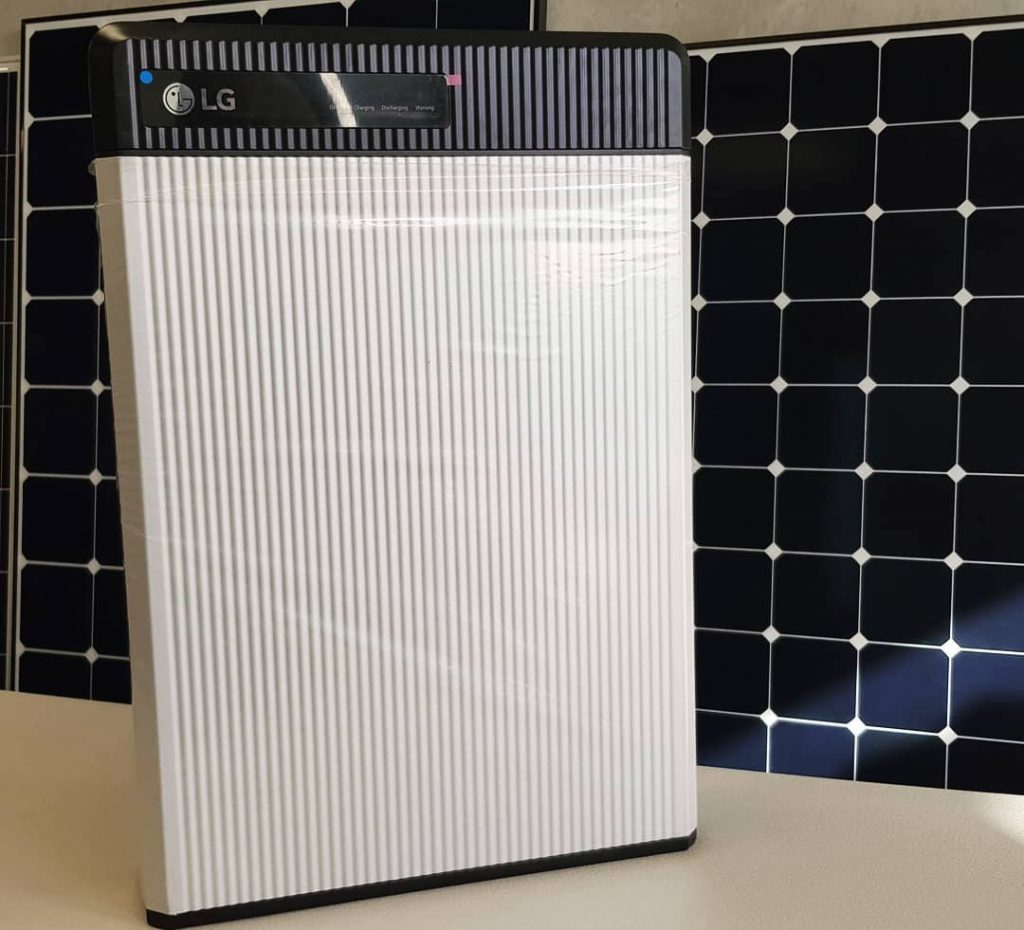 Solar Battery Comparison
You can compare each type of solar battery based on capacity, depth of discharge, efficiency and battery life.
We stock the highest quality solar battery brands here at Sky Energy with proven lower maintenance and higher efficiency. Our stock includes LG Chem, Tesla Powerwall2, BYE, Pylontech and Powerplus. The capacity for these batteries ranges from 2.4kWh up to 20kWh.
As Australia's only LG Chem Diamond Partner we are one of the largest installers of LG Solar batteries.
LG Chem RESU prices depend on the storage system you have chosen, address, and choice of installer. Generally, LG Chem RESU LV (low volt) batteries cost about $9,300 for the small 6.5kWh, $10,000 for the large 10kWh battery, and up to $11,500 for the larger 12kWh 48V battery.
These price estimates do not include rebates, cost of installation or inverter and the larger 400V models can cost more. For a more accurate quote contact our team.
Capacity: Capacity is the amount of electricity your solar battery can store in kilowatt-hours (kWh).
Depth of discharge (DoD): This is the amount of battery capacity that is used. A higher DoD rating means more usage you can expect from the battery's capacity. Generally, a DoD should be at least 40% or higher.
Round trip efficiency: Measures the difference between energy used to charge and the available amount of energy. An efficiency rating of around 80% means the battery is more economical.
Warranty: Guarantees battery performance and ability to hold capacity over time.
While the initial investment in lithium-ion batteries is high, their longevity and performance provide an attractive alternative for achieving off-grid living.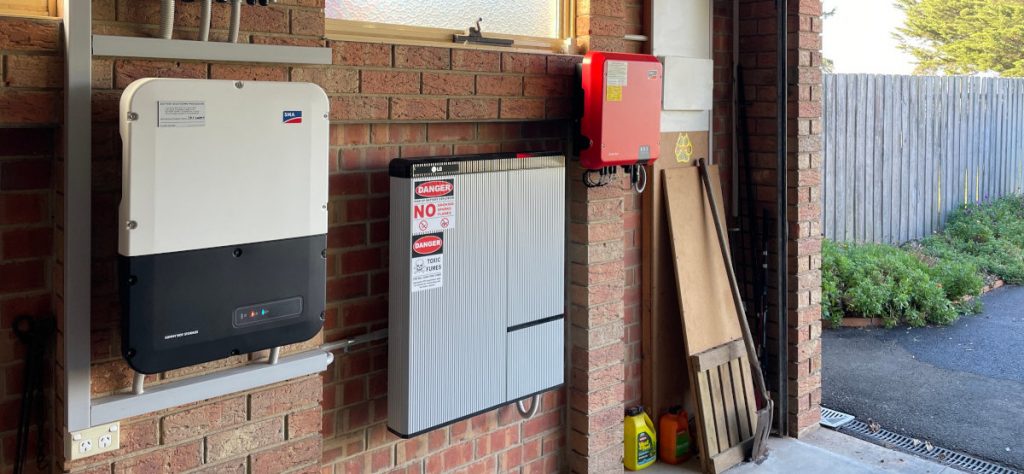 Lithium-ion batteries
Good at slowly discharging steady energy over a longer time span.
Higher efficiency. A lithium-ion battery can deliver 90+ percent of the charged energy.
Able to quickly provide a large amount of power making them a popular choice for electric vehicles.
Lithium ion batteries have a higher DoD so they don't need to be charged and recharged as often.
Store more power in less space than a lead acid battery, better for limited space.
Longer lifespan.
Lower maintenance.
Supercapacitors
Stores 10 -100 times more energy per unit volume than electrolytic converters.
Accept and deliver charge quickly.
Able to tolerate more charge and discharge cycles.
Used in applications requiring many rapid charge cycles.
Commonly not used for long-term compact storage.
---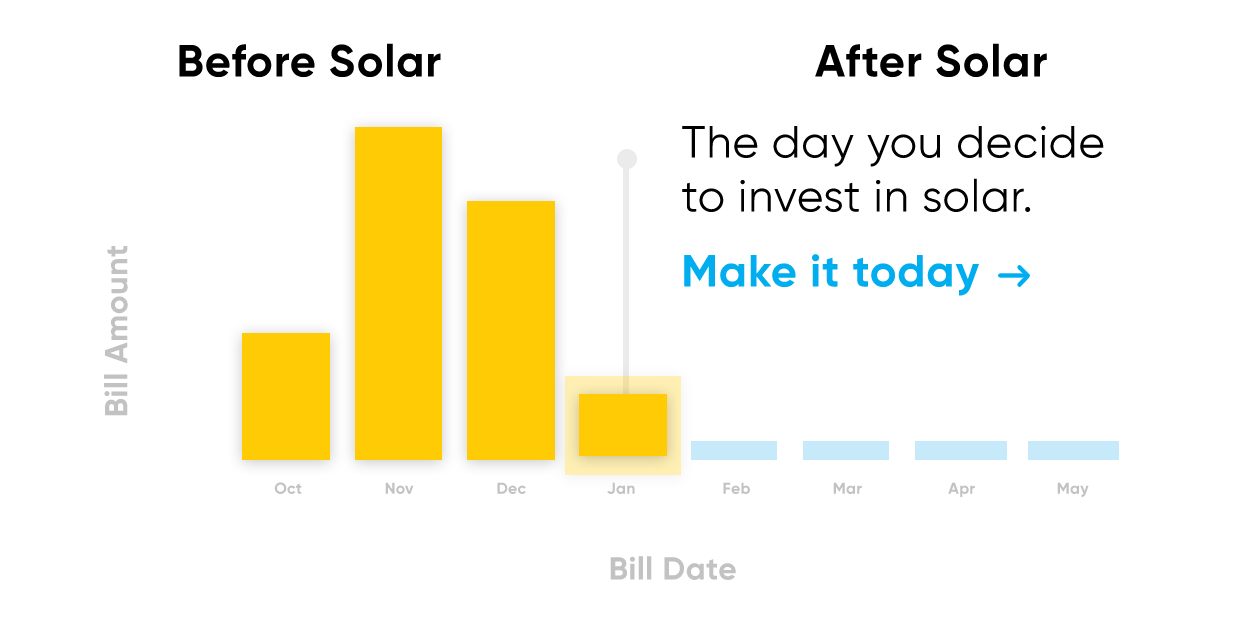 Make it today
Solar batteries for a new solar system
The trick to get the most out of solar is to understand how you use your electricity along with choosing premium products and leave the installation to proven experts.
We sit down with you, get to know your needs and expectations so we can suggest the best products that will deliver the results you're after.
As everyone has different requirements for energy load and use, customisation is essential. Stand alone systems and lithium-ion solar battery additions can be designed for a wide range of purposes for example:
A shed or small workshop
Tiny home
Medium sized house
Large house
Commercial Property
The starting system is able to be extended as you grow, adding more PV panels and/or batteries as needed. Our team is able to discuss off grid solar system packages and work with you to design an efficient and robust system.
For those planning on a new property there are huge costs associated with new grid connections especially for three phase upgrades. In these situations an off grid system would offer an immediate financial benefit.

Out of the box
We only use and recommend products we know can handle the extremes of the Australian climate, robust enough to last for years without maintenance.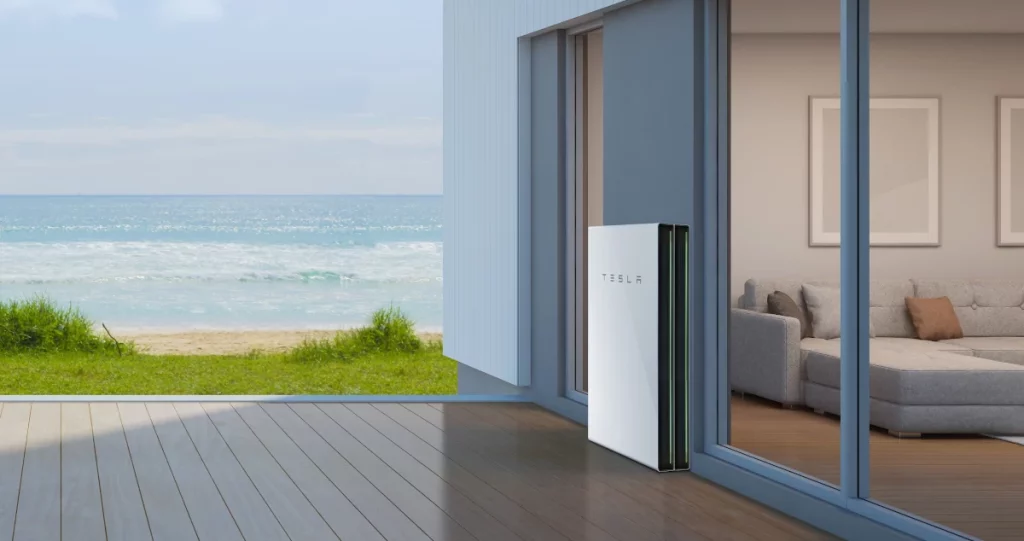 Tesla Powerwall and Powerwall+
Tesla Powerwall stores energy for later use and works with solar to provide energy solutions. Each Powerwall system has its own energy monitoring, metering and intelligent controls customized via the Tesla app. The Powerwall system adapts to your energy use patterns over time and receives updates over the air when new features and enhancements are available.
Powerwall is Tesla's solar rechargeable home battery system and can be composed of up to 10 Powerwalls, including a combination of Powerwall+ and traditional Powerwalls. The Powerwall+ has additional features for better solar integration and cleaner installation. Integrated energy metering allows you to monitor your solar production more accurately and monitor home energy consumption for real-time insights into your home energy.
---
As solar battery technology is always improving, we are always up to date with advancements and developments provide Australian households and businesses the best choice in solar batteries.
Combined with our SkyCare service we offer peace of mind when choosing a solar battery for your systems or adding to an existing system.
Checkout Choice.com.au's review of various solar batteries here.
Aftercare service with SkyCare™
We pride ourselves on our comprehensive aftercare service. If questions pop up regarding your system you can call and speak to one of our SkyCare™ team that same day or we'll schedule a call back within 36 hours.
All of our team is located here in Australia so you won't be dealing with an overseas call centre or automated help desk. Sky Energy prides itself on being an innovative and transparent company with all team members working together to provide support to each valued customer.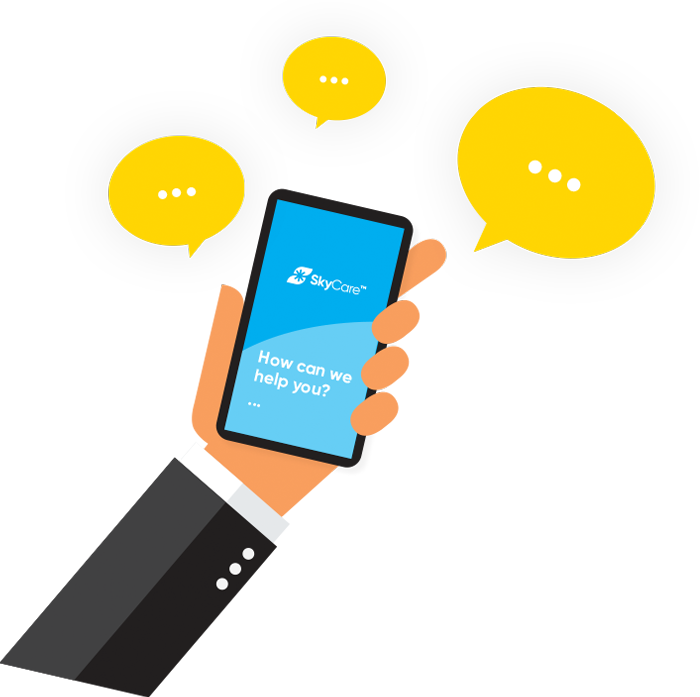 You're in good hands
What can you expect from a solar company started and run by electricians and engineers? The right advice when it comes to anything to do with solar.
From our extensive hands on experience, we only recommend products of the highest quality that have been tested in the harsh Australian climate and proven to last the journey. This knowledge we pass on to you.
100% Aussie
owned and operated
Sky Crew
our in-house team
Hard work pays off
After consistently providing our customers with high quality installations and after care, our suppliers have noticed and partnered up with us. You get to reap the rewards. Take a look.

What is it and how do you benefit?
We are proud to be a SMA PowerUP Partner—a select few companies who are fully qualified and trained to install and service SMA inverters without voiding warranty or damaging your solar system.
Through our previous high quality installations, we were acknowledged by SMA and invited to join the PowerUP Partner program.
Our technicians have undergone, and continue to receive ongoing training from SMA experts in advancements to products and technology.
Through this partnership we have gained the mastery when it comes to SMA products and why we promise quality advice, installation and setup.
Simply put, you receive the highest quality of installations for your home, the confidence knowing it will be set up correctly and an additional 5 years to the warranty making it a whopping, 10 year warranty. You're in good hands.

What is it and how do you benefit?
You don't install the most LG Chem batteries in South East Asia without getting to know the products first. LG Chem has awarded us a Diamond Partner for years of first class installations, minimising any product efficiencies to make sure you get the absolute best of the product. This partnership allows us to pass on excellent product warranties to you, which are unavailable through other companies.

What is it and how do you benefit?
SkyEnergy is a Clean Energy Council Accredited Installer and solar retailer. Most companies don't have both. The Clean Energy Council or CEC is the governing body that monitors the standards of solar installations in Australia and only accredit those who meet the qualifications and do a good job.
Being an accredited installer means that we can apply for government rebates and incentives such as Small-scale Technology Certificates (STCs) and feed-in tariffs on your behalf. To be eligible for STC's, which reduce the upfront cost of installing solar, the system must be designed and installed by a CEC Accredited Installer—that's us!
Being an accredited solar retailer means that we follow strict guidelines from the Clean Energy Council Solar Retailer Code of Conduct. What that means for you is that:
We as a company have gone through a rigorous process to become an Approved Solar Retailer
a standard minimum warranty period of five years on your whole system
detailed information on the process between system installation and network connection
peace of mind that we adhere to all existing legislation and regulations, and that our sales representatives act ethically and not engage in any dishonest or misleading tactics
As well as many other quality and performance guarantees
For more information about the Clean Energy Council and accredited installers and retailers you can visit www.cleanenergycouncil.org.au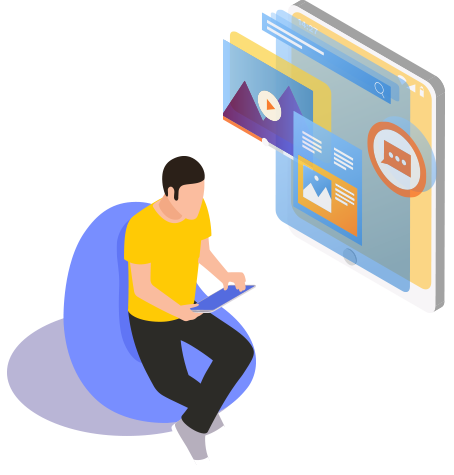 Learn more about off grid solar
Check out our learning hub for videos explaining all the different types of solar components and how they all work together. We present information about PV panels, Inverters and solar batteries in a simple and easy to understand format.
Become your own power plant and feel the freedom.
Unlimited power, all of the time. Let us show you how.
Start Today