Off Grid Solar Living with Solar and Batteries
Off grid living, what an amazing, freeing idea! One of the biggest challenges living off the grid is creating a stable electrical power supply.
Start today
Off-grid energy – what does it mean?
The technology for off-grid solar and solar battery systems just keeps getting better. It's our dream to help every Australian get 'off the grid' one day. This dream keeps us on the leading edge of off-grid solar, batteries and stand alone solar systems.
We build off-grid power systems for everything from tiny homes to factories and dairy farms. Our proprietary SkyBox is one of the most reliable and powerful off-grid systems in the world, and comes in a range of sizes – large and small. Get in touch with our expert team to learn more today.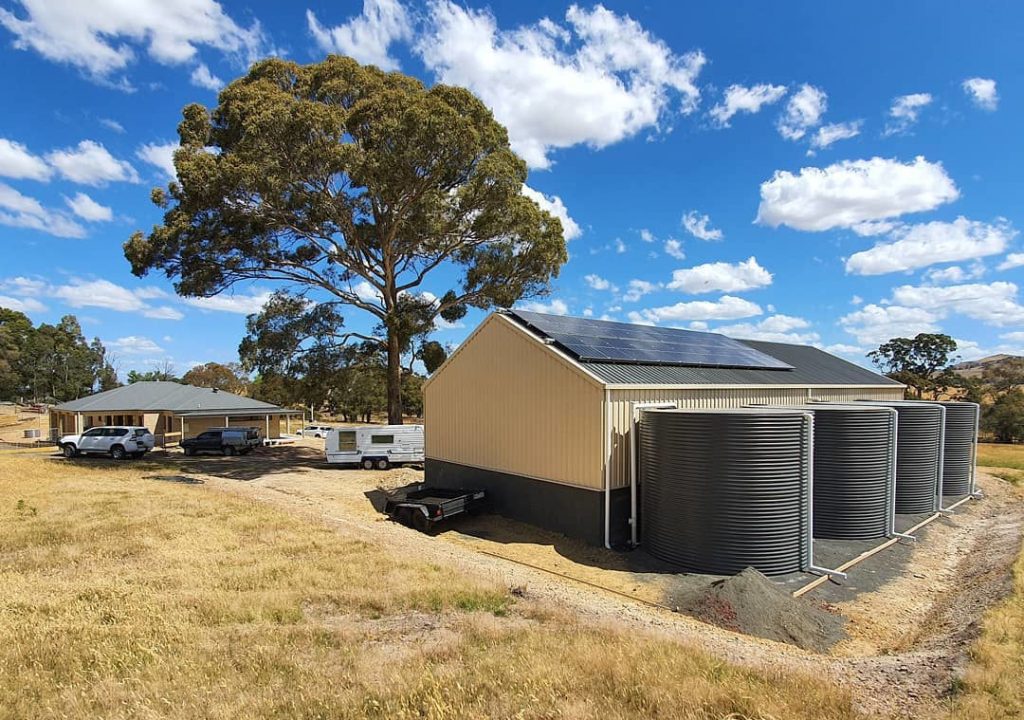 In the case of power supply, having no powerlines to the property is considered to be 'off the grid'. Homes like this are fully and indefinitely self-sufficient with no connection to the mains power supply.
To achieve this requires a few solar components such as PV panels, an inverter and lithium-ion battery systems.
Or you may be someone who is currently 'on the grid' but you'd like to cut off the powerlines or you'd like to be protected from blackouts when the powerlines go down.
Stand alone power systems
Taking into account rising electricity prices, the decreasing prices of solar and lithium batteries, combined with the desire for more sustainable energy production, many people are now considering the switch to an off grid solar system. PV panels combined with an inverter and a solar battery now make independence from the grid a reality.
For those living or planning to live in the country, an off grid solution can not only be more cost effective but actually offer better protection against blackouts and other disturbances. Both residential and commercial customers can benefit from installing an off grid solar system.
Due to the advancements in lithium-ion technology, off-grid systems are expandable and this means Australian's choosing to live off-grid are no longer restricted by battery capacity or energy storage.
We can help with demystifying the various components and considerations when it comes to power consumption and work with you to build a cost effective and robust system.
We have experience from the smallest tiny home systems all the way up to large commercial installs. Recently we have been working with industry experts to develop tiny home solar battery systems.
Off grid energy explained
A stand alone power system, commonly referred to as 'off grid' power supply, works by generating energy from your solar panels and charging a solar battery using a charger controller then using an inverter to provide power to your home or business. Using a solar battery means you can store excess power and draw from this energy reserve at night or whenever required.
SkyBox – our fully self contained off-grid power supply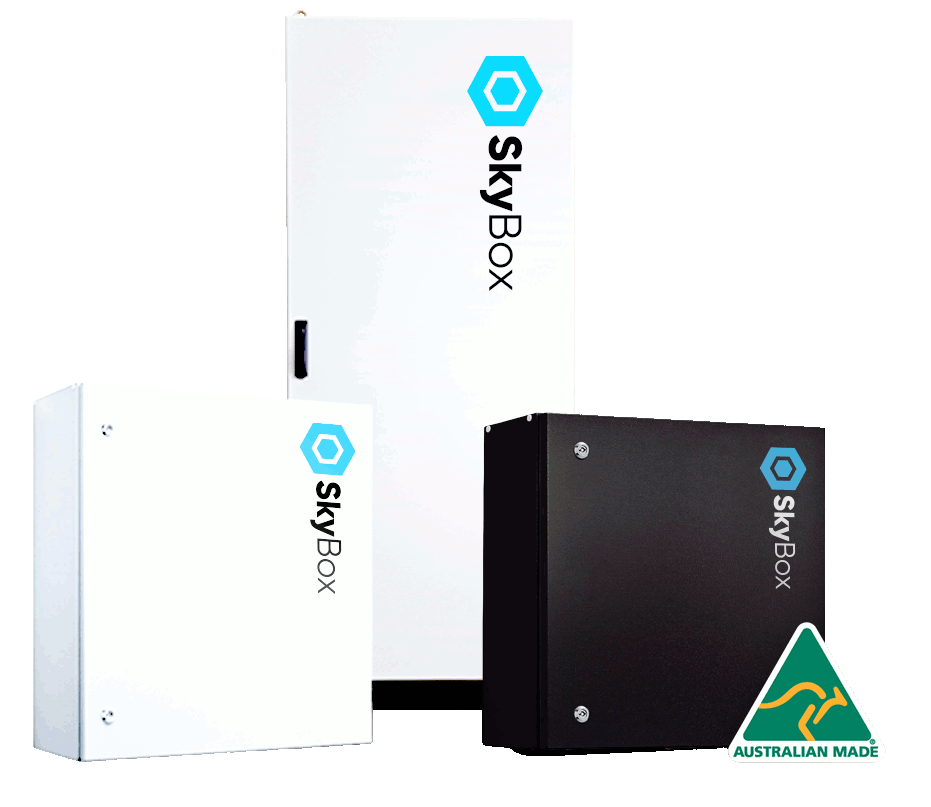 The SkyBox is an easy install off-grid solar and battery inverter, designed for both indoor and outdoor use and provides huge battery capacity in one cabinet.
This means you can enjoy all the luxury of being on the grid while being off the grid! When you are ready to expand, simply add more batteries to suit your storage requirements. Being fully off-grid certified, SkyBox gives your home easy use, powerful and low maintenance off-grid energy. Read more about SkyBox here.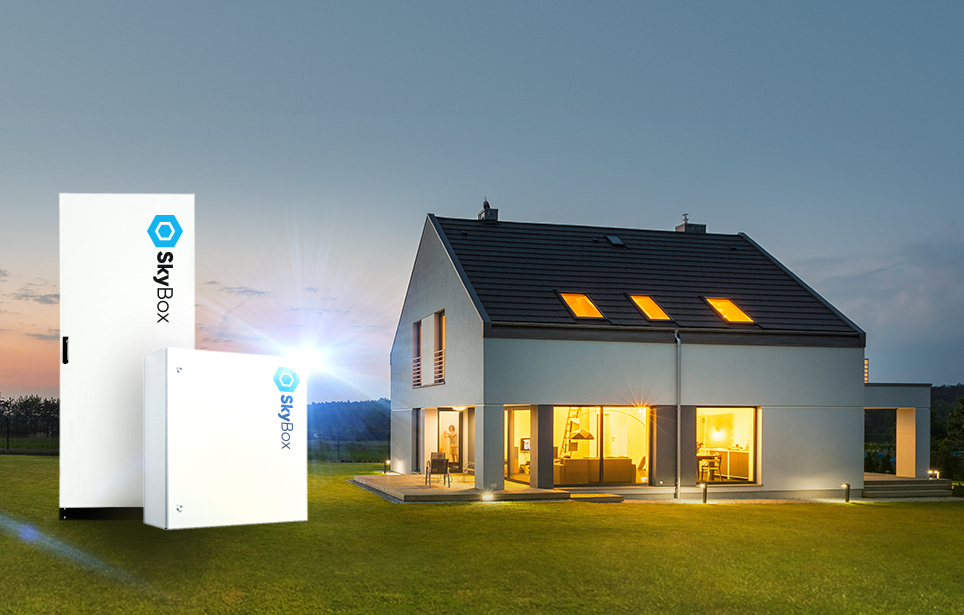 Monitoring your system remotely
Take advantage of our panel monitoring service and sit back, knowing your panels are making use of the sun's energy to their full potential. We are your eyes and ears. If any problems arise, we are alerted and take steps to sort them out for you quickly.
The advantages of remote monitoring mean you can have complete visibility of the performance of your off-grid system, technically and financially as well as alerts for any issues with your system.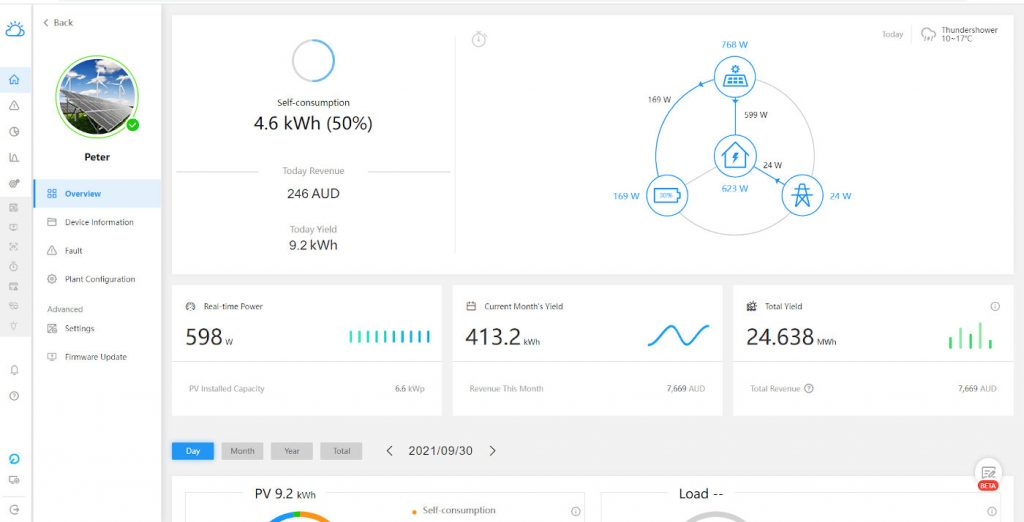 High-resolution data, including aggregated data, can easily be accessed from your smartphone, tablet, or computer.
Analyse your power consumption, battery levels, and usage patterns. Live power, voltage, and frequency data can help diagnose site issues and monitor energy usage.
We can monitor and analyse your off grid system to inform you when your solar system isn't performing at its peak. This also allows remote troubleshooting by our installer, maintenance, and SkyCare team to resolve any issues quickly or if your system could be performing better.
Observe your solar system paying itself back and increasing your savings and return on investment.
How an off-grid energy system works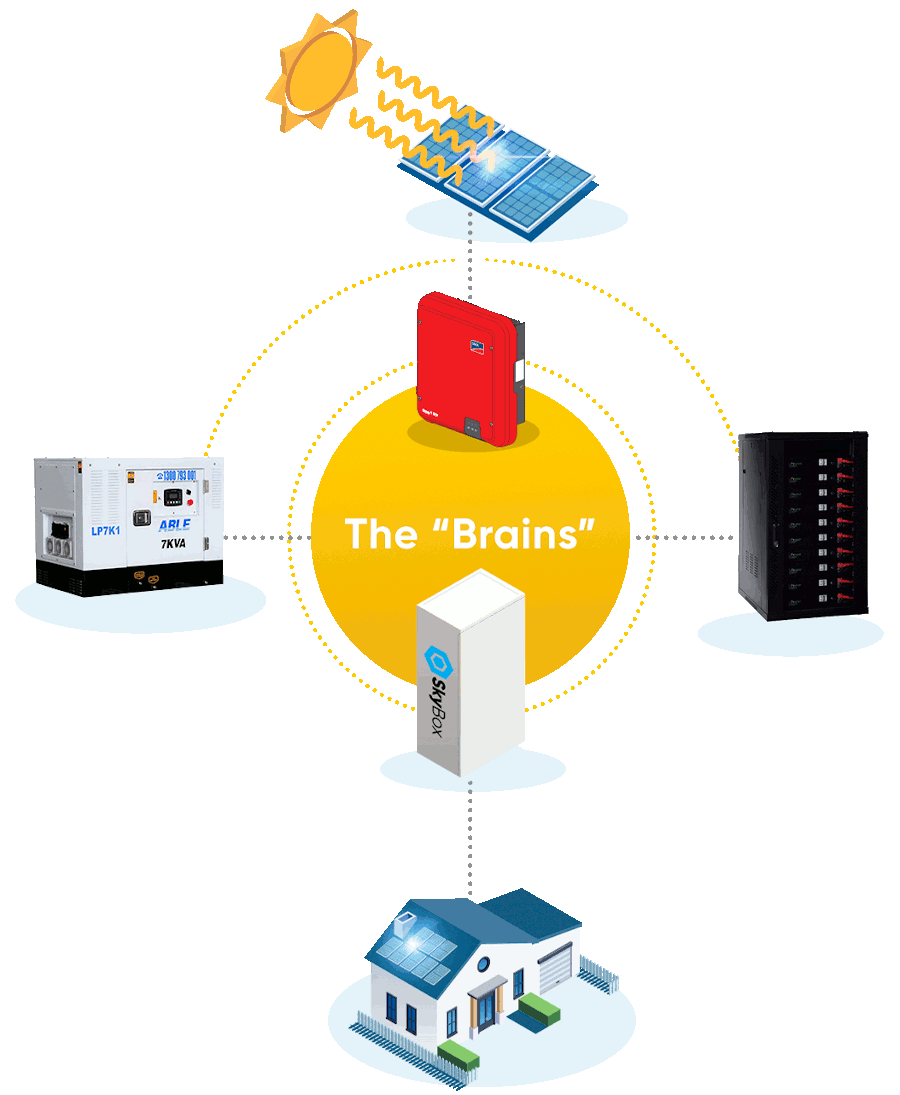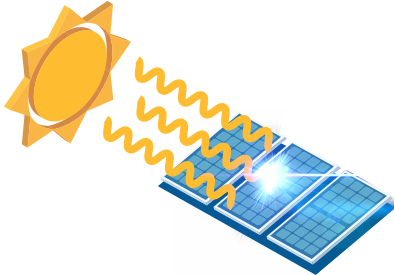 01. Solar
The sun's rays hit your solar panels and begin generating free electricity
02. The Inverter
The solar inverter takes power from the solar panels and converts it into usable power for your home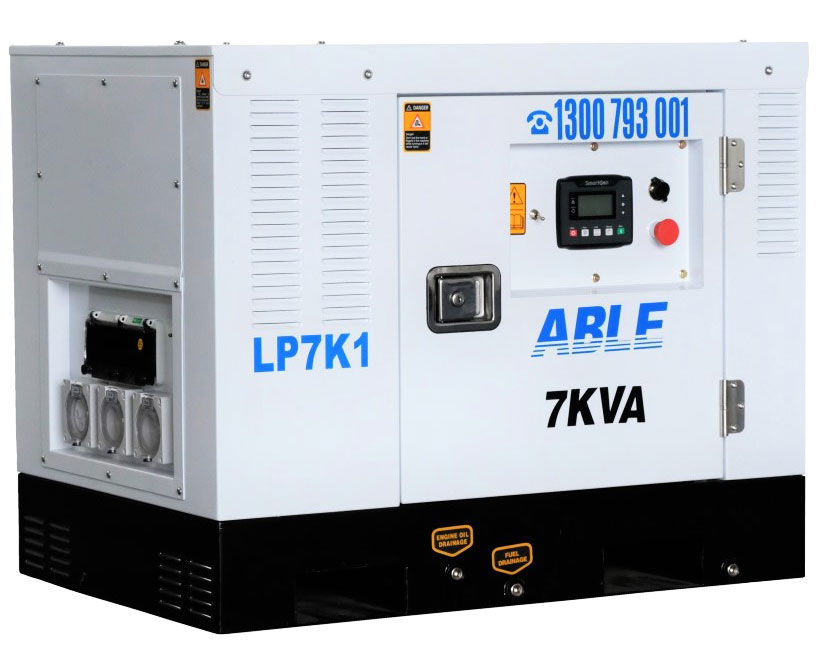 5. The Generator
The generator acts as a 'final resort' once your batteries are flat and there's no sun (from the solar), no wind for your turbine, the generator will make sure your home is always in power, even during the dark days.
6. The Lithium batteries
Lithium batteries give your system a huge amount of power, off grid like you've never seen before. Lithium means like off grid – feels like on grid.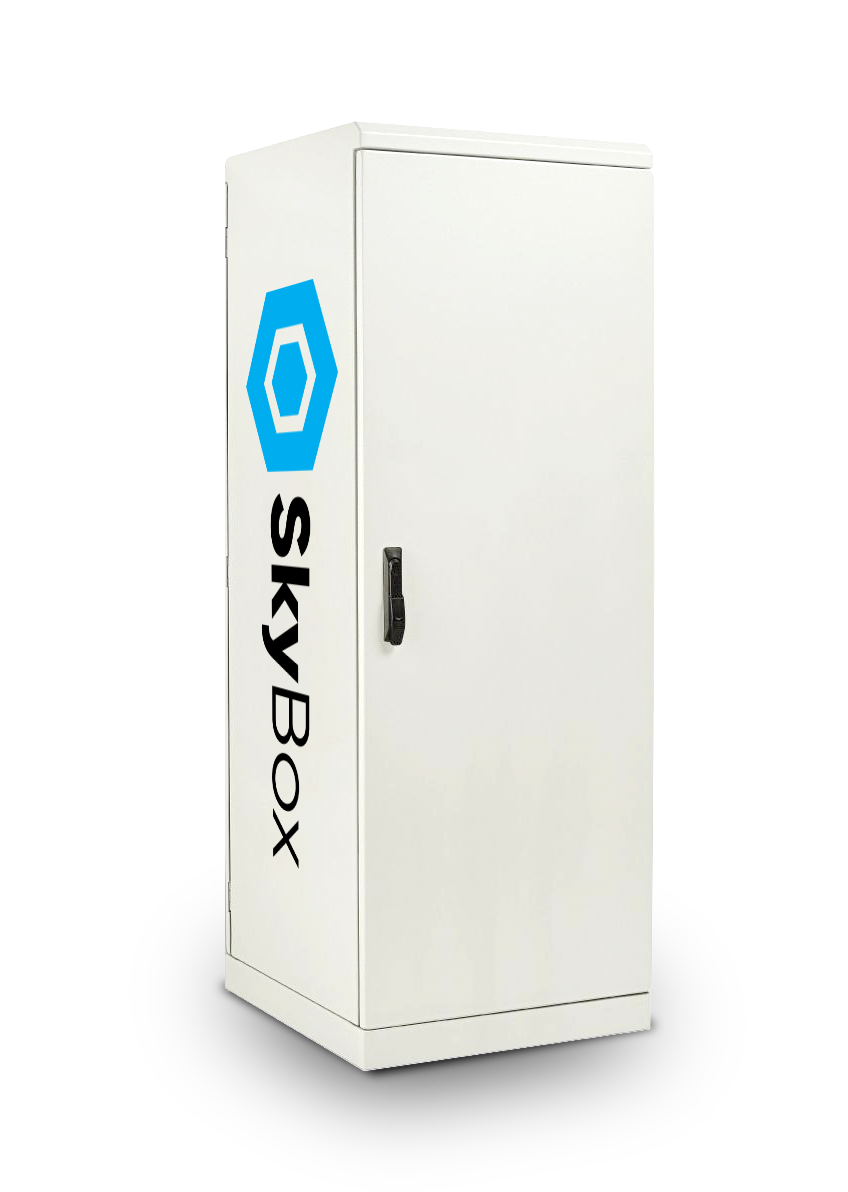 03. The Brains
The Brains of the system, the SkyBox, acts like a conductor in the orchestra, it balances and manages power flow from your solar, wind, hydro, generator and makes sure the home always has a steady 240V flow of electricity. It manages everything for you to make it feel like you're living on the grid.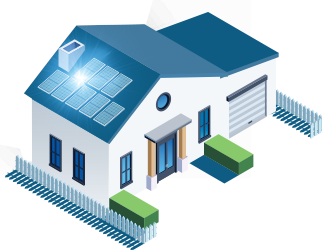 4. The home
Your castle, empire, shed or chateau
+
+
+
+
+
+
Blackout Protection
Blackout protection is the ability for your inverter and battery system to supply energy to your home if the grid power cuts out. If your house experiences a power loss, you will be able to maintain power to your home using the solar and battery system.
Making sure your solar and battery inverter can handle peak and continuous power output demands before investing in an off-grid energy system will ensure a happy off-grid experience.
Aftercare service with SkyCare™
We pride ourselves on our comprehensive aftercare service. If questions pop up regarding your system you can call and speak to one of our SkyCare™ team that same day or we'll schedule a call back within 36 hours.
All of our team is located here in Australia so you won't be dealing with an overseas call centre or automated help desk. Sky Energy prides itself on being an innovative and transparent company with all team members working together to provide support to each valued customer.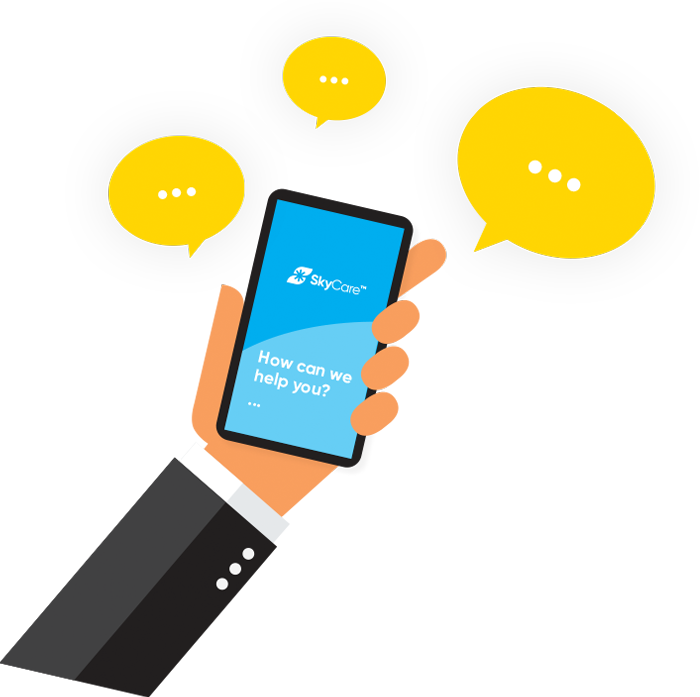 You're in good hands
What can you expect from a solar company started and run by electricians and engineers? The right advice when it comes to anything to do with solar.
From our extensive hands on experience, we only recommend products of the highest quality that have been tested in the harsh Australian climate and proven to last the journey. This knowledge we pass on to you.
100% Aussie
owned and operated
Sky Crew
our in-house team
Hard work pays off
After consistently providing our customers with high quality installations and after care, our suppliers have noticed and partnered up with us. You get to reap the rewards. Take a look.

What is it and how do you benefit?
We are proud to be a SMA PowerUP Partner—a select few companies who are fully qualified and trained to install and service SMA inverters without voiding warranty or damaging your solar system.
Through our previous high quality installations, we were acknowledged by SMA and invited to join the PowerUP Partner program.
Our technicians have undergone, and continue to receive ongoing training from SMA experts in advancements to products and technology.
Through this partnership we have gained the mastery when it comes to SMA products and why we promise quality advice, installation and setup.
Simply put, you receive the highest quality of installations for your home, the confidence knowing it will be set up correctly and an additional 5 years to the warranty making it a whopping, 10 year warranty. You're in good hands.

What is it and how do you benefit?
You don't install the most LG Chem batteries in South East Asia without getting to know the products first. LG Chem has awarded us a Diamond Partner for years of first class installations, minimising any product efficiencies to make sure you get the absolute best of the product. This partnership allows us to pass on excellent product warranties to you, which are unavailable through other companies.

What is it and how do you benefit?
SkyEnergy is a Clean Energy Council Accredited Installer and solar retailer. Most companies don't have both. The Clean Energy Council or CEC is the governing body that monitors the standards of solar installations in Australia and only accredit those who meet the qualifications and do a good job.
Being an accredited installer means that we can apply for government rebates and incentives such as Small-scale Technology Certificates (STCs) and feed-in tariffs on your behalf. To be eligible for STC's, which reduce the upfront cost of installing solar, the system must be designed and installed by a CEC Accredited Installer—that's us!
Being an accredited solar retailer means that we follow strict guidelines from the Clean Energy Council Solar Retailer Code of Conduct. What that means for you is that:
We as a company have gone through a rigorous process to become an Approved Solar Retailer
a standard minimum warranty period of five years on your whole system
detailed information on the process between system installation and network connection
peace of mind that we adhere to all existing legislation and regulations, and that our sales representatives act ethically and not engage in any dishonest or misleading tactics
As well as many other quality and performance guarantees
For more information about the Clean Energy Council and accredited installers and retailers you can visit www.cleanenergycouncil.org.au
Learn more about off-grid solar
Sky Energy founders Sam and Ross have curated a library of information covering all aspects of panels, inverters, and solar batteries. Their PV-TV channel not only answers the most common questions but also explains various components and topics.
For reviews of solar batteries, inverters, and panels, check out the learning hub to ultimately help you make a more informed decision.
Become your own power plant and feel the freedom.
Unlimited power, all of the time. Let us show you how.
Start Today