Commercial Solar for Business and Industry
Commercial solar systems free up cash-flow for your business and allow you to regain control over one of your company's largest expenses.
Get a quote now
Solar systems for business and industry
We love to help businesses and industries save money, achieve independence from energy retailers and contribute to a greener future. Not only does a solar system give you more control over your electricity bills, solar for your business also ensures your daytime energy needs are covered by reliable and free solar power.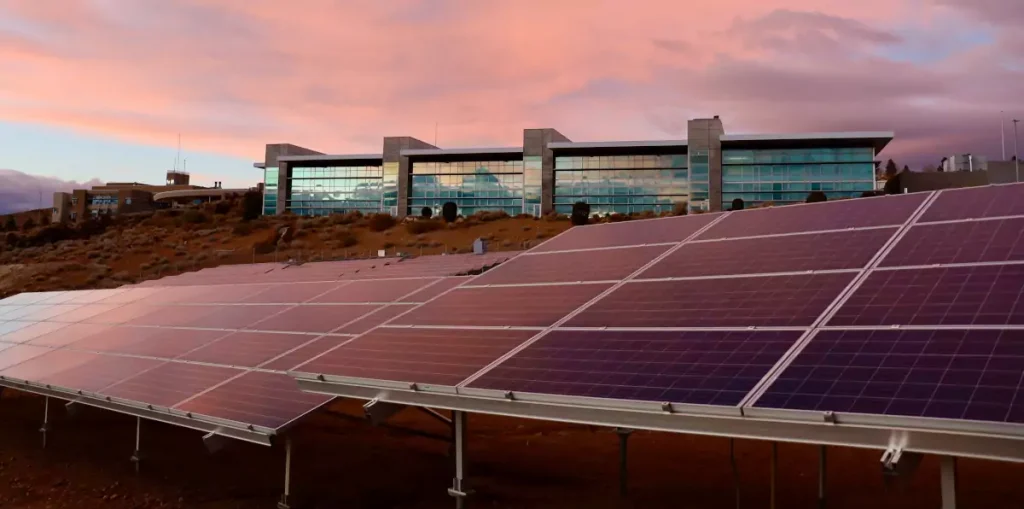 How does commercial solar work?
A primary component of a solar system is the panels of photovoltaic (PV) cells, which convert energy for the sun to direct current (DC) electricity. An inverter then converts this into alternating current (AC) power for your business to utilise.
In most commercial solar systems, the energy generated is used on-premises. The grid can automatically provide more as required and can be fed back into the grid in the event of excess energy.
How efficient is commercial solar?
With most hours of operation being daylight and having a large area such as a factory roof, installing these panels is beneficial as the more panels you have, the more energy you can generate. This means commercial solar setups can be very efficient, not only to reduce your running costs but also to increase the value of your assets and contribute to a greener energy future.
When researching a system, most companies will do a cost analysis and breakdown, comparing current electricity usage with the initial investment of a system that provides the required output. This is straightforward to calculate, and our team is available to help explore all your various options obligation-free.
What size solar system do I need?
The size of your system will be directly connected to your power usage, the positioning and size of the panel installation and the hours of peak energy usage. Due to the modular nature of solar systems, it is always possible to upgrade at a later stage or even augment your existing system with solar batteries for storage of energy to draw on when needed.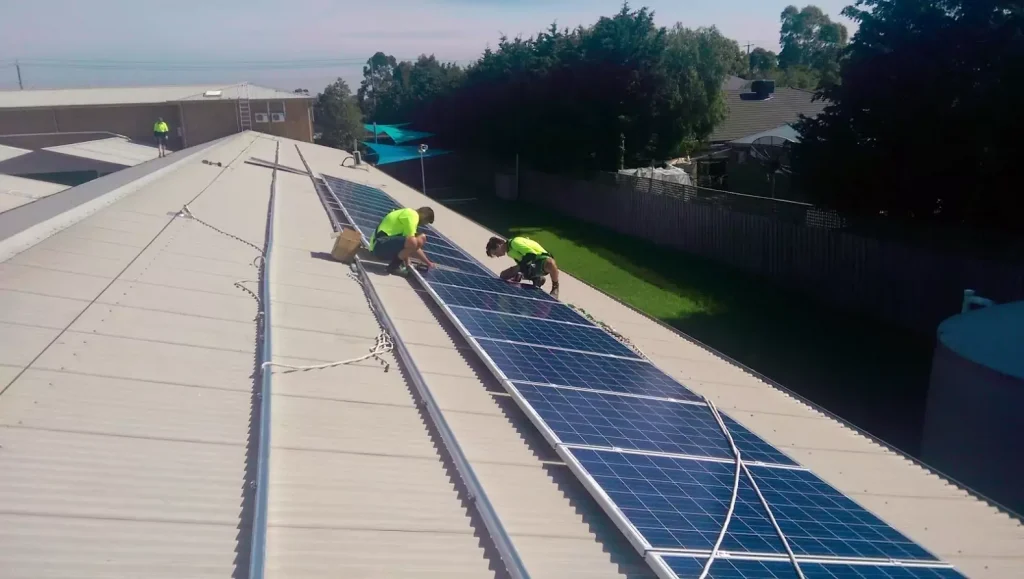 How does a solar system add value to a business?
Having a solar-enabled business ensures a low to no cost power supply, improves image as a conscientious company and improves a building's physical appearance, which can all contribute to resale value.
Switching to solar can also help you generate better business relationships and more sales due to the way vendors, suppliers, and customers prefer to do business with a brand that supports important values like sustainability and a proactive stance on environmental issues.
How much does a solar panel system cost
Commercial solar operates at an economy of scale. Having a larger surface area to install panels is always an advantage but is not the only variable. As some businesses are more energy-intensive than others, it is essential to research your requirements and consider all factors.
These factors include, but are not limited to:
Labour costs
Brand, type, quality and configuration of components.
Warranties, guarantees and after-sales service agreements.
Type of roof for panel installation.
Other system components such as mounting kits, isolators and circuit breakers etc.
Available government incentives, rebates and tariffs.
Location and complexity of the PV panels layout.
Site of inverters and lengths of cable to be run.
Grid protection or any engineering required by energy retailers.
Blackout protection or additional energy storage components (for example, solar batteries or supercapacitors).
Our team has experience in all aspects of large scale commercial solar installations and can help you compare options and build the most economical and efficient system for your business.
Commercial Solar Advantages
The more power your business uses, the bigger the bills, the more a commercial solar system will save you money.
Solar systems generate electricity when the sun is shining. For many of us, this is during business hours, meaning the returns on the investment for solar on your business can be extraordinarily high.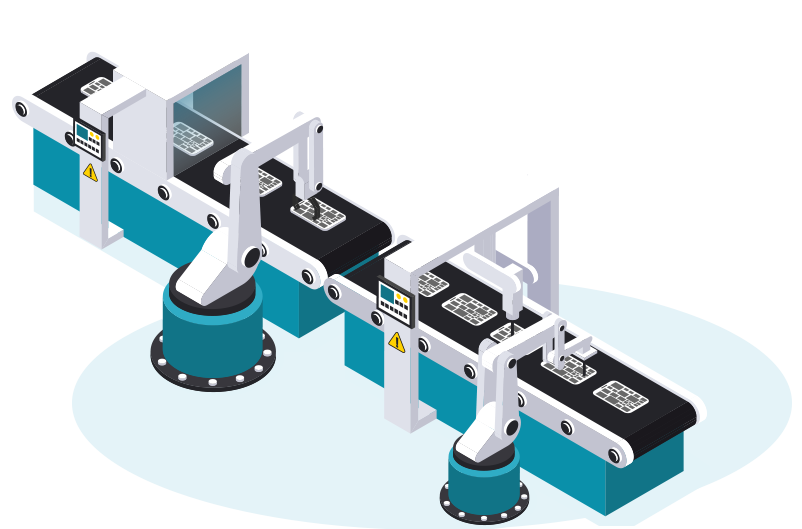 Installation Process
Analysis
We prepare an initial model to outline all of the financial benefits and other advantages of installing a commercial solar system for your business or industry. Then we coordinate with our engineers, electricians and designers to plan a system to suit your requirements. We supply a site analysis prepared by Clean Energy Council qualified installers to make you maximise your available roof space whilst remaining within your budget. Read more about Clean Energy Council accreditation here.
Engineering and Design
Our team of accredited designers and engineers design a custom solar plan taking into account your location, premises and energy requirements. We use the most reputable products to ensure the highest yield on your investment.
Project Management
Our dedicated project management team coordinates the entire installation process, working closely with you to ensure a smooth transition to your renewable energy solution on time and within budget.
Installation
Our Clean Energy Council qualified electricians take pride in clean and trouble-free installations going above and beyond quality standards. No matter the difficulty or size of the project, we are confident in delivering the best result for you.
Support and After Care
Our support and maintenance staff are located right here in Australia and work together with the rest of the team, so they are all familiar with every job and client. We continually monitor the systems for energy consumption and power output. This means you are well looked after if any issues arise.
Commercial solar finance
We offer cash-flow positive solutions too, this means you can finance a commercial solar system and the repayments can be less than your current electricity bill, giving you a net positive cash-flow benefit from day one.
Free up your cash flow and reinvest that money within your business, rather than never ending and ever-increasing electricity bills. Contact our friendly team to discuss.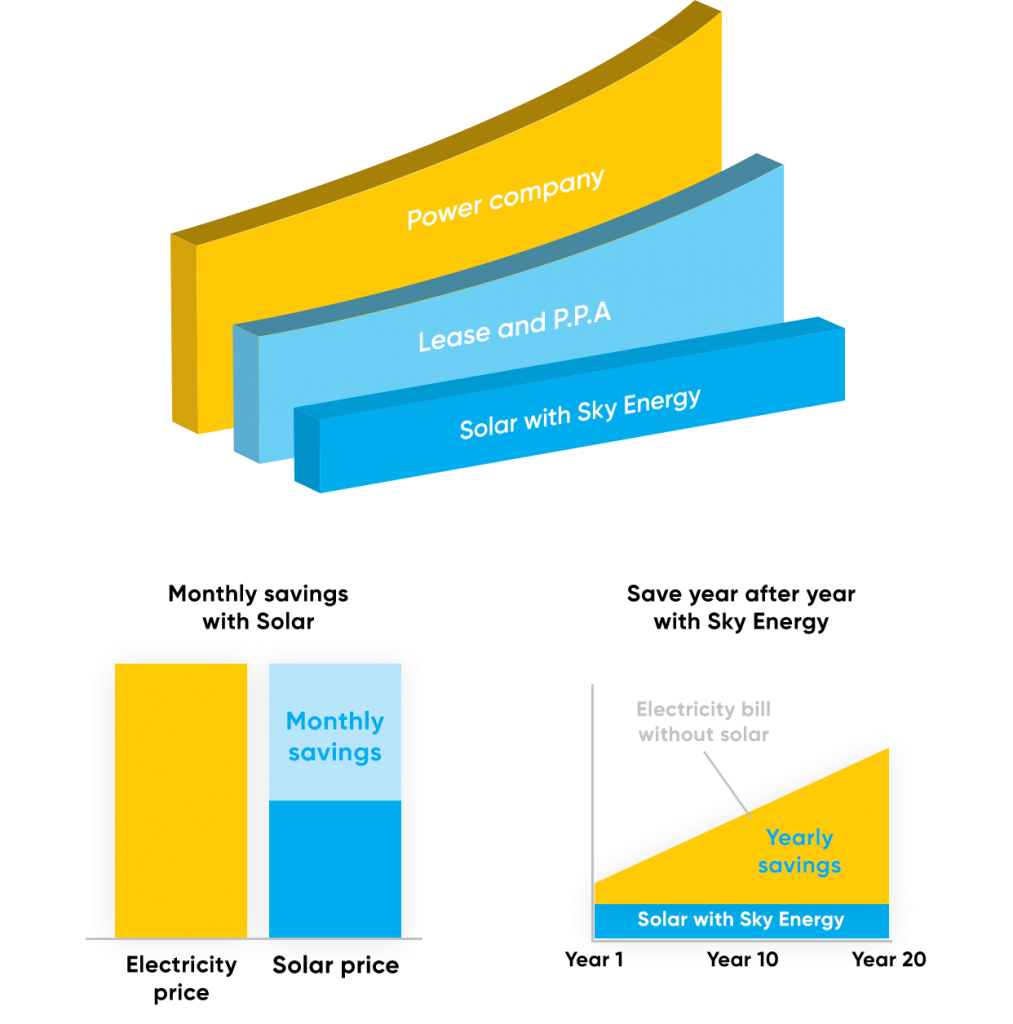 Commercial Solar in
3 easy steps
01.
Enquire
What are your business goals for investing in solar? We can provide real solutions and show you how they are achievable.
02.
Assess
We design a specific system to meet your goals, plan how to install with minimal disruption to your business and organise a site inspection to make sure installation can be carried out safely.
03.
Installation
Using our carefully developed plan and proven method we carry out the installation and get you saving from the first flick of the switch.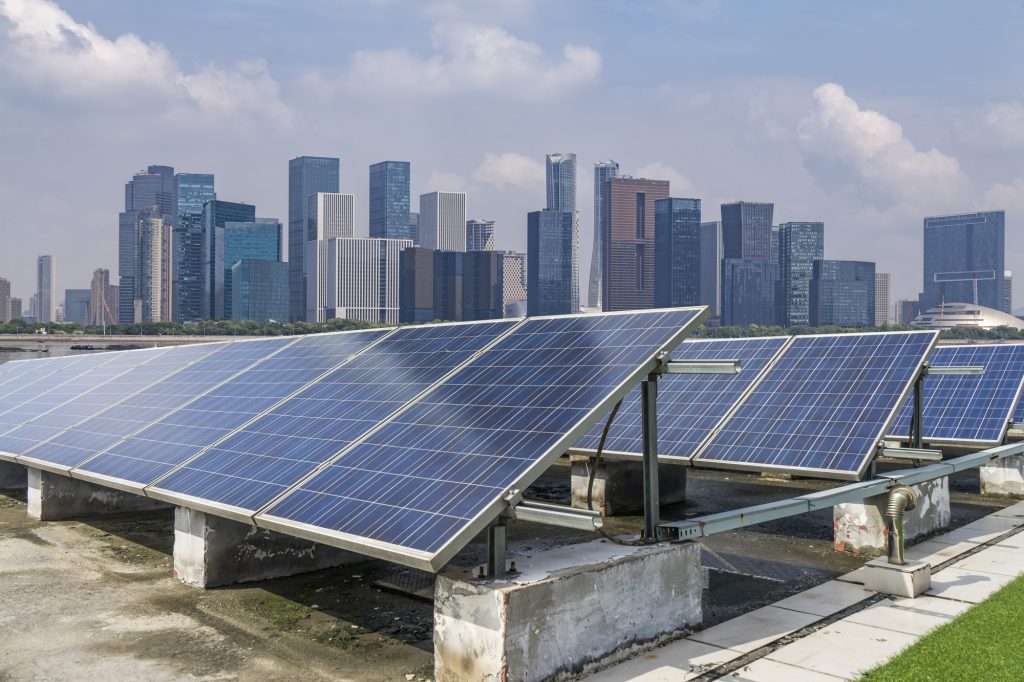 Is your company in an industry most likely to benefit from a commercial solar system?
Manufacturing
Agricultural
Commercial
Office and Warehouse Spaces
Belgrave Heights Christian School is now saving over $
40,000

a year. How much will your business save?
Belgrave Heights Christian School
Belgrave Heights Christian School installed this powerful 100KW commercial solar system to go along with their impressive school facilities.
They wanted to reduce their electricity bills–and because the school uses most of its power during daylight hours so solar was clearly the best solution.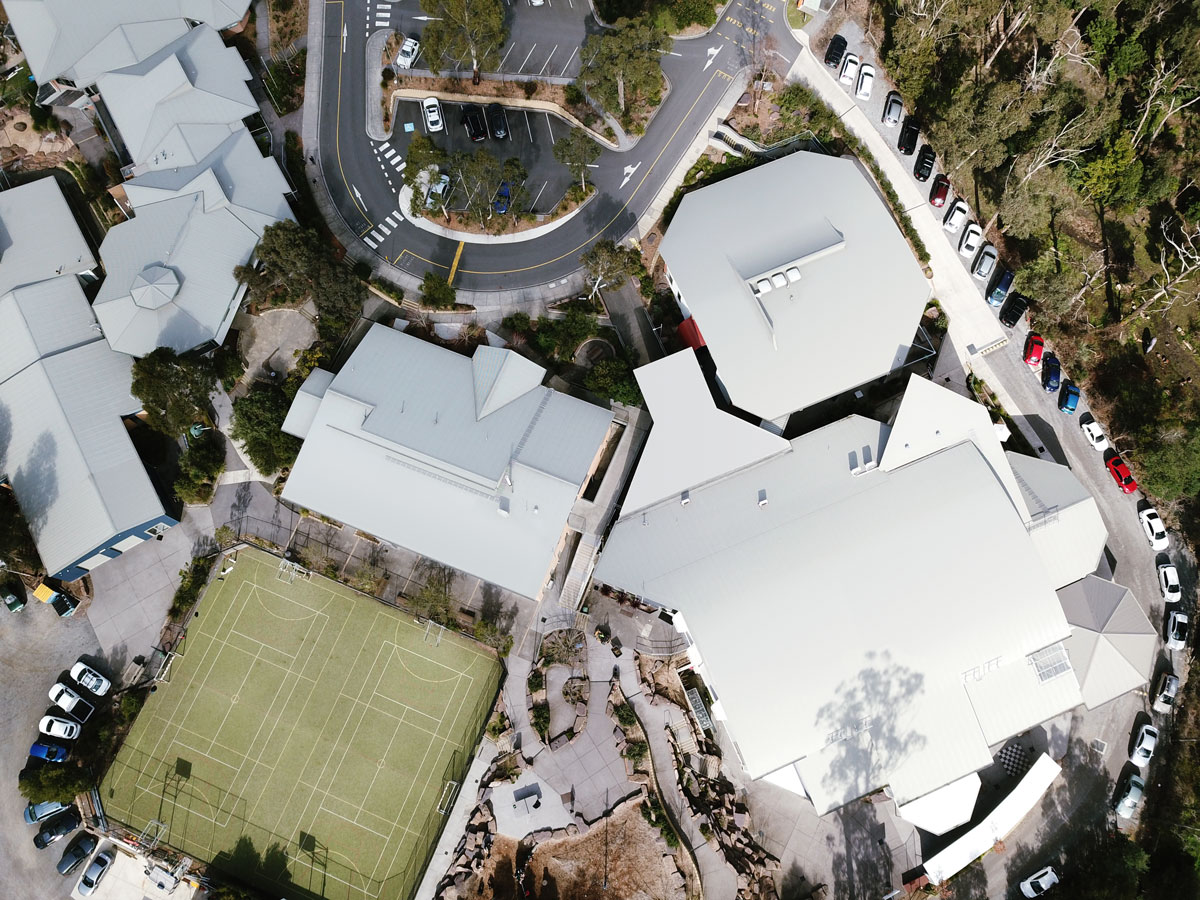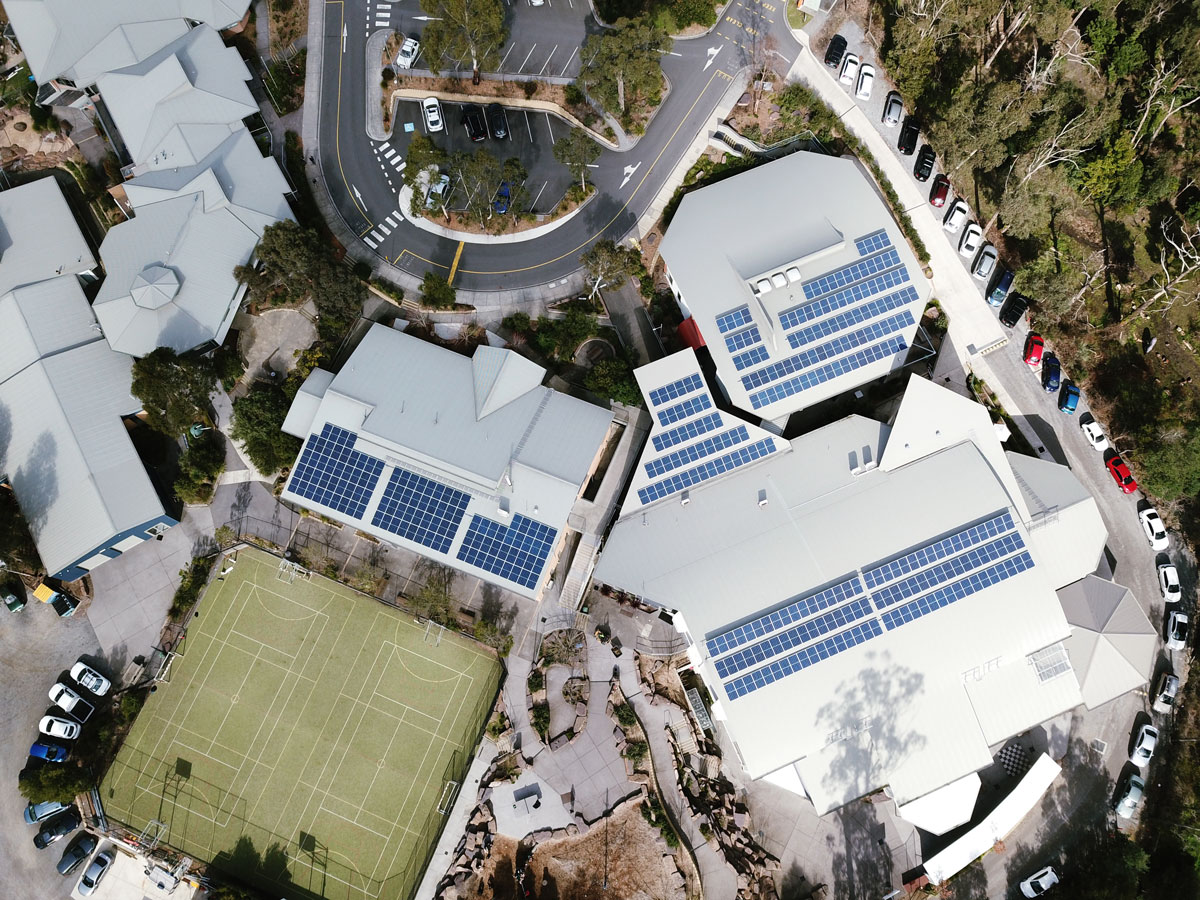 Snapshot

Curved Roof, DC Optimised
100KW DC Optimised (SolarEdge) Solar System
100KW Canadian/DC Optimised Solar System
Individual panel monitoring
Close to 100% up time
Saving about $40,000 a year
See a return of 3-4 years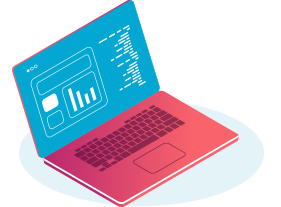 How will you know your solar system is powering your business efficiently? We've got you.
We provide individual panel monitoring
Take advantage of our individual panel monitoring service and sit back knowing your panels are making use of the sun's energy to their full potential. We are your eyes and ears. All our solar systems come with remote monitoring technology. If any problems arise our team of electricians and engineers are standing by to take steps and sort it out for you quickly, ensuring your savings are guaranteed all year round.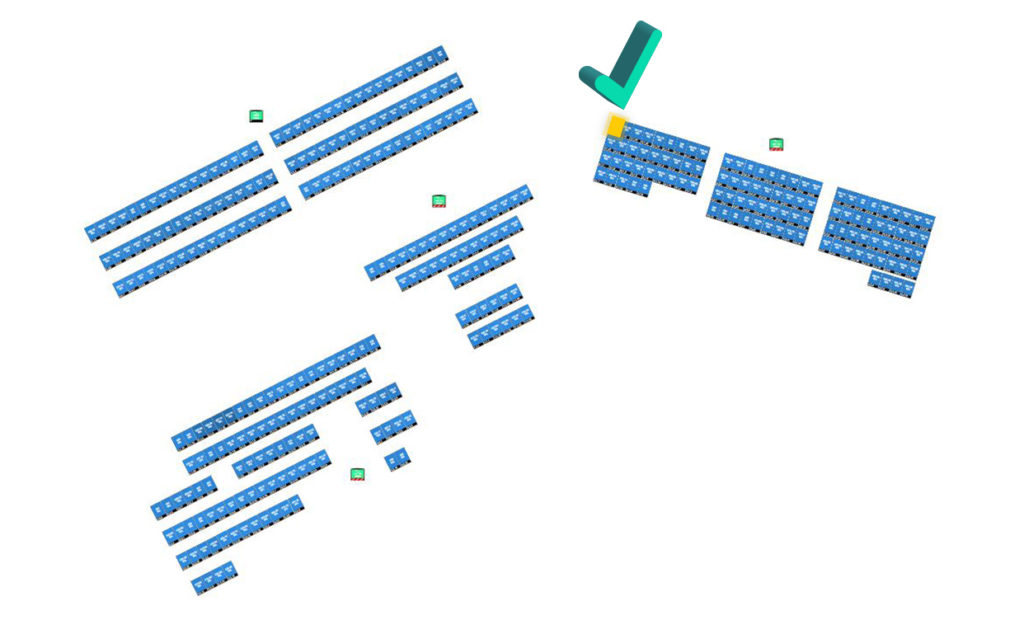 "Lighthouse Christian College invested in a large solar system last year with the team at Sky Energy and their passion and care for what they do has shone through from the start. We are thrilled with our solar system and the service Sky Energy has given us."
Avril H, Principle
Lighthouse Christian College
Aftercare service with SkyCare™
We pride ourselves on our comprehensive aftercare service. If questions pop up regarding your system you can call and speak to one of our SkyCare™ team that same day or we'll schedule a call back within 36 hours.
All of our team is located here in Australia so you won't be dealing with an overseas call centre or automated help desk. Sky Energy prides itself on being an innovative and transparent company with all team members working together to provide support to each valued customer.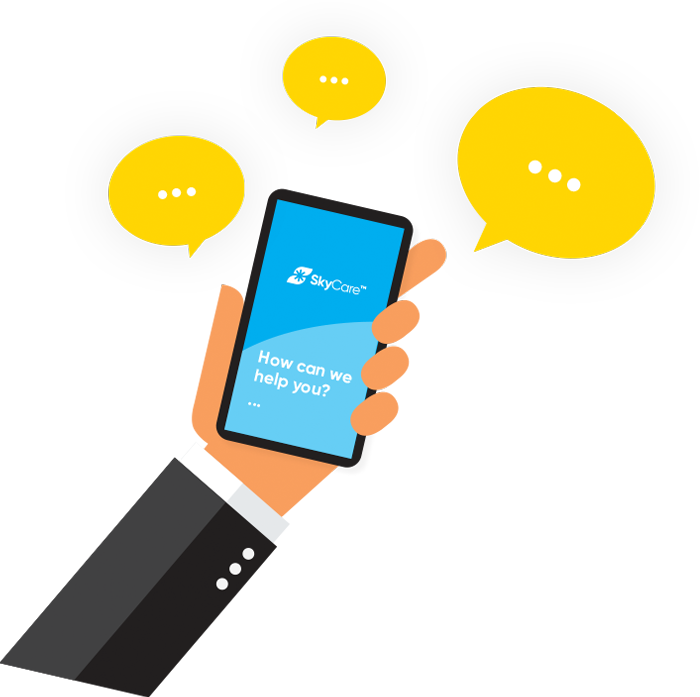 You're in good hands
What can you expect from a solar company started and run by electricians and engineers? The right advice when it comes to anything to do with solar.
From our extensive hands on experience, we only recommend products of the highest quality that have been tested in the harsh Australian climate and proven to last the journey. This knowledge we pass on to you.
100% Aussie
owned and operated
Sky Crew
our in-house team
Hard work pays off
After consistently providing our customers with high quality installations and after care, our suppliers have noticed and partnered up with us. You get to reap the rewards. Take a look.

What is it and how do you benefit?
We are proud to be a SMA PowerUP Partner—a select few companies who are fully qualified and trained to install and service SMA inverters without voiding warranty or damaging your solar system.
Through our previous high quality installations, we were acknowledged by SMA and invited to join the PowerUP Partner program.
Our technicians have undergone, and continue to receive ongoing training from SMA experts in advancements to products and technology.
Through this partnership we have gained the mastery when it comes to SMA products and why we promise quality advice, installation and setup.
Simply put, you receive the highest quality of installations for your home, the confidence knowing it will be set up correctly and an additional 5 years to the warranty making it a whopping, 10 year warranty. You're in good hands.

What is it and how do you benefit?
You don't install the most LG Chem batteries in South East Asia without getting to know the products first. LG Chem has awarded us a Diamond Partner for years of first class installations, minimising any product efficiencies to make sure you get the absolute best of the product. This partnership allows us to pass on excellent product warranties to you, which are unavailable through other companies.

What is it and how do you benefit?
SkyEnergy is a Clean Energy Council Accredited Installer and solar retailer. Most companies don't have both. The Clean Energy Council or CEC is the governing body that monitors the standards of solar installations in Australia and only accredit those who meet the qualifications and do a good job.
Being an accredited installer means that we can apply for government rebates and incentives such as Small-scale Technology Certificates (STCs) and feed-in tariffs on your behalf. To be eligible for STC's, which reduce the upfront cost of installing solar, the system must be designed and installed by a CEC Accredited Installer—that's us!
Being an accredited solar retailer means that we follow strict guidelines from the Clean Energy Council Solar Retailer Code of Conduct. What that means for you is that:
We as a company have gone through a rigorous process to become an Approved Solar Retailer
a standard minimum warranty period of five years on your whole system
detailed information on the process between system installation and network connection
peace of mind that we adhere to all existing legislation and regulations, and that our sales representatives act ethically and not engage in any dishonest or misleading tactics
As well as many other quality and performance guarantees
For more information about the Clean Energy Council and accredited installers and retailers you can visit www.cleanenergycouncil.org.au
Want to know more about "off grid" solar?
Our learning hub has many videos about all the different topics of solar.
Become your own power plant and feel the freedom.
Unlimited power, all of the time. Let us show you how.
Start Today