Belgrave Heights Christian School
Belgrave Heights Christian School installed this powerful 100KW commercial solar system to go along with their impressive school facilities.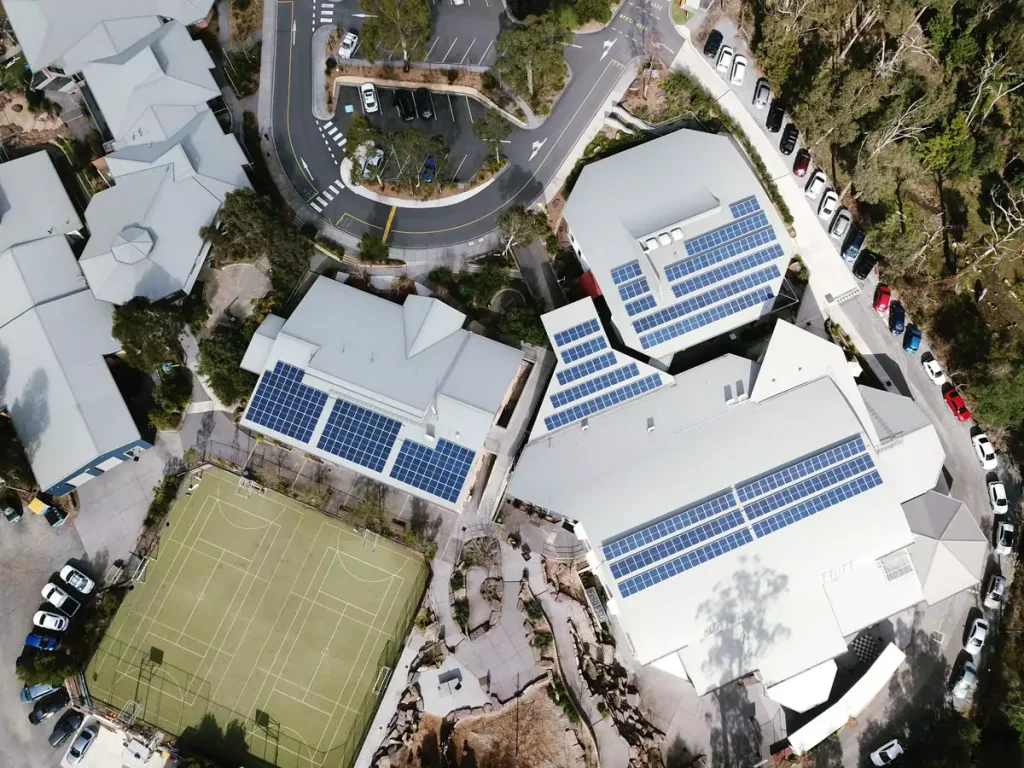 They wanted to reduce their electricity bills–and because the school uses most of its power during daylight hours so solar was clearly the best solution.
Educational Benefits
Belgrave Heights Christian School wanted to actively work to limit the impact on their surroundings and to teach students a variety of environmental programs. Additionally, they intended to reduce running costs. The school aimed to save over 64% of its peak power usage costs and at least 260 tonnes of Co2 per annum.
Through the design and installation of three individual systems on various school locations, Belgrave Heights can actively monitor and assess data to each panel, including overall performance. Students are now studying this information and can research panel location, temperature, sun exposure and orientation vs output, and other impacting factors.
Additionally, their older solar power system will be relocated. Their VCAL students can study the new vs old technology and how battery storage works, how excess energy can feedback into the grid, and how to introduce this solar-generated electricity to a new school area.
Financial Benefits
There was an initial financial expense to the school to introduce the new solar power system; however, Belgrave Heights should recover the initial capital outlay within three years with new technology. They were comparing this to a domestic installation where the timeframe for "paying off" a solar unit is 7 – 10 years. They anticipate saving approximately $45,000 per annum on their electricity costs.
Curved Roof, DC Optimised
100KW DC Optimised (SolarEdge) Solar System
100KW Canadian/DC Optimised Solar System
Individual panel monitoring
Close to 100% up time
Saving about $40,000 a year
See a return of 3-4 years